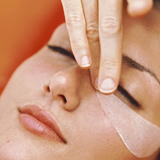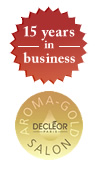 Here at Buty Salon it is our wish to make life easier for our clients, not merely through the array of deeply relaxing and rejuvenating treatments we offer, but by bringing our service directly to your door.
Imagine you have just touched down from a long haul flight, your energy is zapped by jet lag and you have an important meeting first thing in the morning.
Wouldn't it be bliss to recharge your batteries with a massage in the comfort of your hotel room? Or perhaps you are a busy mother with little time for yourself. Wouldn't it be nice not to have to sacrifice your regular facial? Thanks to our new mobile massage therapy service, you no longer have to.
The Benefits:
There are many benefits to having one of our therapists come to you. The ultimate in convenience, you no longer need to waste time or money traveling to appointments or face the potentially stressful hunt for a parking space. Mums no longer need to book a babysitter while stressed-out execs find they can now squeeze in some me time at the office during their lunch break and elderly and disabled customers can enjoy a service that mobility problems may have rendered unfeasible previously.
That is not all. Having a relaxing beauty treatment or massage at home also multiplies the feel-good effects. Clients feel more comfortable in their own surroundings, helping the de-stressing process to kick in more swiftly, while the fact that they don't need to venture outside into the cold afterwards and can hop straight into bed means the body can truly capitalize on the restorative quality of the deep relaxation we offer.
Latest Mobile Massage Blog Posts: